The NEW TRIPLE roller option with a 1.25 diameter roller creates a very consistent smooth upshift and backshift with improved roller wear. This latest design creates a huge improvement in engine braking compared to our dual roller tuner. All billet construction capable of using compression springs with different spring rate options. We have many helix angles see menu below. We can also provide custom helix angles to your desire for additional fees.

2015 XP1000 comes with required clutch housing spacer kit part# 2001006.

We also offer the option of a encapsulated helix design that keeps the driven from unloading, opening and going into high gear during breaking and jumping which some racers require.

Can be used along with the stock primary or the STM primary. Best results are acquired when running both the STM primary and STM tuner together.

When ordering use this guide to help you pick options

Number of shims - The amount of shims we install will determine your belt deflection or how tight the belt will be between your primary and driven clutch, keep in mind we are setting the deflection for a stock belt, XP choose 3 shims. Keep in mind the more shims you add the looser the belt - less shims tighter belt. NOTE: You want to have your belt as tight as possible without the bike creeping forward while in gear at idle.

Choose a helix angle - The most popular helix is the 35/45 Degree. It's a good all-around helix we found worked the best for the average to aggressive trail rider.

Choose a spring - The most popular spring is the PS13 gold this spring works well for most average to aggressive trail riders. If you have a turbo choose the KSS12 blue spring.

Comes with a belt removal tool and uses stock bolt for installation.

KEEP IN MIND WE CAN ONLY GET YOU CLOSE WITH SET UP. Everyone's riding style is different so it's up to the customer to do the fine tuning!
Proposition 65
WARNING: Cancer and Reproductive Harm
Make

Vehicle

Model
Submodel
Year
Engine
Notes
2014
Polaris RZR XP 1000


RZR XP 1000
2014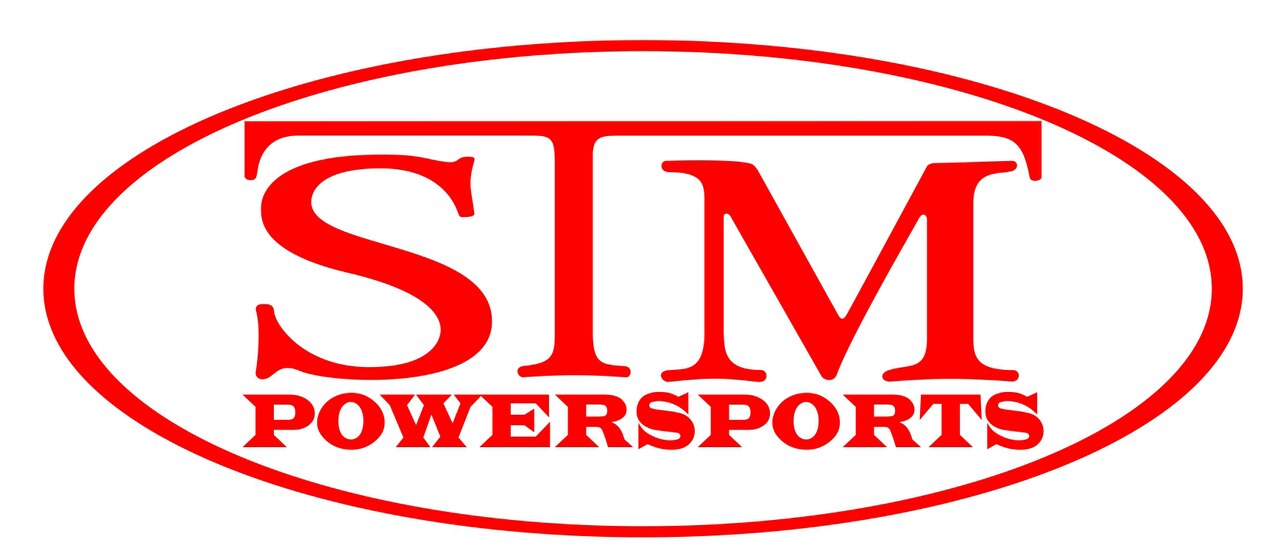 What is STM Powersports?
STM Powersports is a division of Supreme Tool and Machine Inc., which was established back in 1991. Supreme Tool is a manufacturer of custom machined components and assemblies for high-performance ATVs/UTVs, side-by-sides, and snowmobiles. The brand takes pride in being able to design and build any product from a customer's conceptual idea to a complete assembly.
Supreme Tool and STM Powersports are capable of offering their products in various quantities, from single prototypes to high-volume production. They draw from their extensive experience and expertise to manufacture quality parts that are built to last. STM Powersports is equipped to perform any service from fabrication to the finish of close tolerance machining.
STM Powersports Clutches
STM Powersports is the one-stop shop for all your clutching needs, with a comprehensive lineup of clutch kits and accessories that will keep your ride going strong for a very long time. STM Powersport is a well-known manufacturer of CVT clutches and components for a number of applications worldwide. STM Clutches hold several world records for snowmobiles on grass, asphalt, and even ice, so you can rest assured that it is a top-rate choice for your ride.
STM Powersports' lineup of clutches offers smooth and quick shifts that boast optimal performance and improved torque each and every time. STM's clutches are an affordable replacement for a vehicle's stock clutch and feature a complete billet design that outperforms the existing one.
Find STM Clutches at Vivid Racing
A high-quality clutch is a must-have for all high-performance and manual transmission-equipped vehicles. Vehicle Racing carries a wide range of performance clutches for nearly every application, including ATVs, UTVs, and side-by-sides. That is where STM Powersports comes in. Our inventory of STM Powersports products includes clutch kits, bushings, and a number of accessories. If you cannot find a specific item above or have any other questions, please do not hesitate to call our expert parts team at (480) 966-3040.
Warranty. Seller warrants solely to Buyer that each product supplied under these Terms will, for 90 days from the date of the original purchase (the "Warranty Period"), conform to Seller's written specifications during normal use and/or operation. Seller's sole and exclusive obligation, and Buyer's sole remedy for failure of any product to conform to the above warranty is, at the option of Seller, repair or replacement of the non-conforming product or a refund of the monies paid by Buyer for the non-conforming product. Buyer must notify Seller in writing during the Warranty Period of any failure by a product to conform to the above warranty. Buyer will pay for shipping of any non-conforming product to Seller and Seller will pay for return shipping to Buyer. Liability under this warranty will be reduced to the extent that: (1) the product is not maintained according to Seller's or the applicable manufacturer's specifications, (2) the product fails, malfunctions, or is damaged as a result of improper handling, improper storage conditions (including, but not limited to, where applicable, temperature and humidity), installation, maintenance, removal, modification or repair, (3) the non-conformity is caused by casualty, abuse, or improper use, (4) the product is altered other than by Seller or with Seller's express written approval, (5) the product is installed, used, or configured other than as contemplated by the parties under the applicable Supply Agreement or at or in a place other than that contemplated by the parties under the applicable Supply Agreement, (6) the product is used, operated, or connected with a third-party good or software not expressly designated by Seller's documentation and specifications for the product, or (7) any failure results from a design or specification supplied by Buyer. Seller does not warrant any electrical components, normal wear and tear, or conditions resulting from misuse, abuse, negligence, accident, improper application, improper installation and/or improper alteration.

Primary and secondary clutches that are determined to have a defect in material or manufacturing will be replaced at no charge within 90 days of original purchase date. Any racing application is void from warranty. Warranty claims require the return of the product in its original packaging. A $50.00 fee will be charged for inspection. Seller will determine, in its sole discretion, if any claims of failure were due to a defect in material or manufacturing. Warranty of premature wear will be determined by Seller, in its sole discretion. Buyer is responsible for shipping the alleged failed component to Seller and the return for warranty inspection. This warranty does not apply to any vehicle that has been altered in any way to include performance enhancements to the engine other than the original equipment design. Electrical components are not covered under any warranty and cannot be returned once installed or connected to power. Electrical components include but are not limited to: switches, ignition coils, CDI boxes, chips and regulators. Seller reserves the right to make the determination if the part has been subject to normal wear, misuse, abuse, negligence, accident, improper application, improper installation or alteration, and any such determination shall be final.

All warranty claims will be handled directly by the Seller. To obtain service under this warranty please contact the Seller for return authorization. Cost of removal, reinstallation, product pickup and delivery are the sole responsibility of the original Buyer. Retail customers must provide proof of purchase within 90 days for warranty to be honored. ALL RETURNS FOR WARRANTY MUST BE PRE-APPROVED WITH AN RETURN AUTHORIZATION NUMBER DISPLAYED ON THE BOX. PRODUCT MUST BE RECEIVED WITHIN 10 DAYS OF DATE RETURN AUTHORIZATION IS ISSUED.