CT Race Worx xDS Turbo Harness Bar Kit for Storage Box - Blue - Can-Am Maverick xDS | xRS Turbo 15-17
I'm sure most people will agree that one of the first things you should add to your machine is a harness bar and harnesses. Easy enough right? Well, when you add a harness bar and your typical sewn in harness for trail riding or racing it makes removing the seats time consuming and a pain, especially when its dirty. One thing we started doing years ago was putting tabs on the harness bars and a quick release latch on the harness strap so we could remove the seats quickly and easily. Its a strong, quick and secure way to mount them. We applied the same thing here with our harness bars. Easily within less than a minutes time you can remove the harnesses that pass through the seat to remove the seat for repair or cleaning. No need to deal with undoing the straps on the bar and having to readjust it when you reinstall everything. Includes harness bar powder coated to match the factory roll cage, tabs welded on, 4 eyelets and 4 latches for the harness's. If you have a non turbo xDS you will need to purchase the standard 2014-current harness bar. Optional is a package deal to include 2 sets of black 3" padded, 4pt, sewn in harnesses. This harness bar will work in conjuction with the Can Am Cargo Box if selected on the drop down tab. There is a slightly different change in construction as we have to weld the eyelets for the quick release setup directly to the bar, instead of bolting them to a tab that we weld to the harness bar itself. If you are using/plan on using the Can Am Cargo Box please select that option. Made 100% in the USA.
Features:
Blue Finish
Easily within minutes time you can remove the harnesses
Includes harness bar powder coated to match the factory roll cage
Fitment:
Can-Am Maverick xDS | xRS Turbo 15-17
Note(s)
Pictures used for marketing purposes only. Actual product may vary
Proposition 65
WARNING: Cancer and Reproductive Harm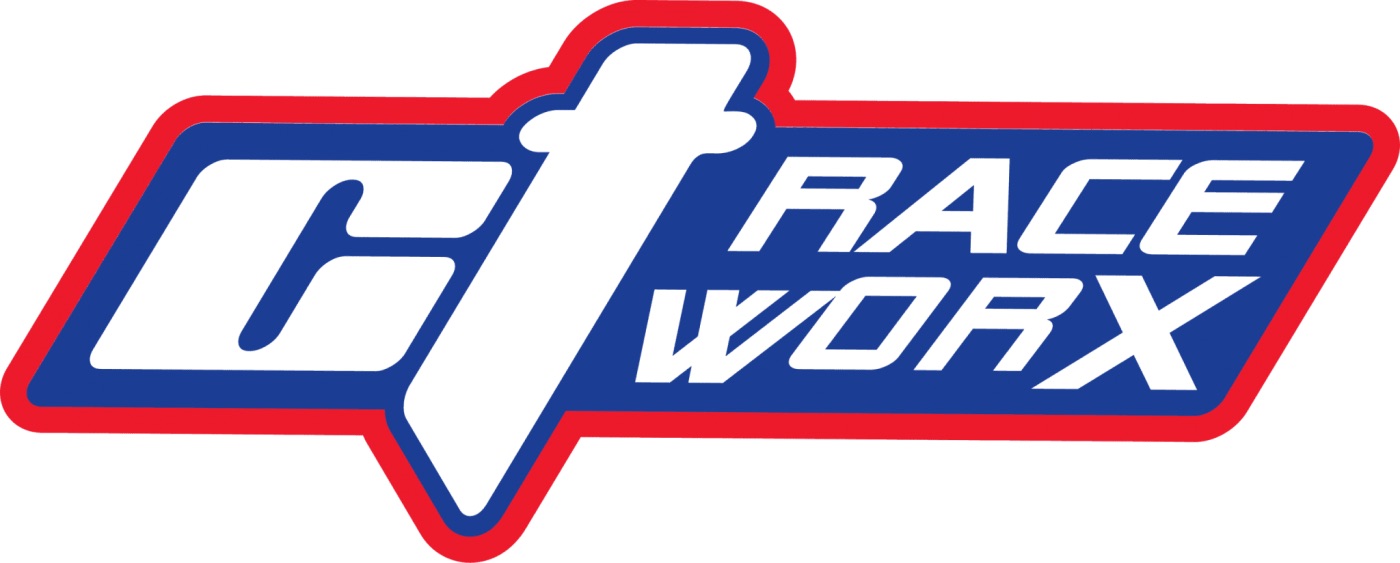 Who is CT Race Worx?
CT Race Worx is North Carolina's premier off-road design and fabrication company. What's more, it is one of the top UTV (particularly the Can-Am Maverick) and 4x4 shops in all of the United States. The company is comprised of just a few knowledgeable guys who are deeply passionate about what they do. The CT Race Worx team is dedicated to building some of the top-rated products in the industry and will take care of your vehicle as if it's their own. CT is committed to providing customer service that is second to none with swift responses and assistance from the very beginning to even after the purchase process is complete.
What Does CT Race Worx Do?
CT Race Worx specializes in manufacturing the highest quality UTV parts on the market, as well as high-end custom fabrication for desert, short course, and cross-country UTV, 4x4, and Jeep builds. CT particularly Many of the products are custom built in-house to guarantee the finest quality possible along with innovative modifications that are proven on the race track. Whether you are a weekend warrior merely cruising around, a serious competitive racer, or an avid off-roader who enjoys shredding the trails, CT Race Worx can make your dream vehicle a reality. The brand stands behind everything it manufactures 100 percent and works hard to maintain affordable pricing.
CT Products & Services
CT Race Worx offers competitive pricing on all things off-road and does everything it can to remain at the forefront of the industry. Its produce lineup includes custom suspension components and complete systems, tube chassis, bolt-on lifts, rock sliders, bumpers, roll cages, axle swaps and set-ups, steering systems, and general bolt-on accessories. CT Race Worx services include CNC milling, laser cutting, plasma cutting, parts sales, and axle maintenance and upgrades.
Find CT Race Worx at Vivid Racing
If you are in the market for high-quality, durable, and attractive parts/accessories for your UTV, 4x4, or Jeep vehicle, look no further than CT Race Worx. Vivid Racing carries an extensive lineup of CT products, including bushings, fenders and fender lines, bumpers, lift kits, handling arms, nerf bars, sway bars, tie rods, winches, harness bars, and much more! If you have any questions regarding the products above or about CT Race Worx, please call Vivid Racing's specialized sales team at (480) 966-3040.
CT Race Worx Full Product Warranty
CT Race Worx proudly crafts all of our products by hand in the U.S.A. We build our parts to withstand the toughest of conditions and we believe that factory parts will fail the customer before our parts will, as long as they have been installed correctly and have not been modified, altered, improperly installed or otherwise not used as originally intended. We guarantee our parts for life to the origional purchaser and will replace any defective parts after receiving the customer notification and the following:
Date of original purchase - if through a third party we need the invoice
Name, address, phone and email contact information
Vehicle information (Year, Make, Model)
Who performed the installation and approximate date of install
Type of incident and details of part failure (location, terrain, speed, etc.)
Were any other vehicles or objects involved?
Photos of damage while parts are STILL on vehicle
The customer will ship the damaged part to CT Race Worx with the above information. Our staff will examine the part(s) and determine if failure was due to craftsmanship, material failure or any other factors which would be warrantied. CT Race Worx will notify the customer to discuss findings. If our part(s) are determined to be responsible, CT Race Worx will replace the part(s) at no cost to the customer with the exception of shipping. If it is found that the part(s) have been modified, altered, improperly installed or otherwise not used as originally intended, the customer shall bear all financial responsibility for replacement part(s), hardware and shipping charges.
Returns
CT Race Worx takes a tremendous amount of pride in our hand crafted, made in the U.S.A. parts and any items returned to us as unused, not needed, duplicated order or ordered in error must be returned in the same condition as they were when they left our facility. CT Race Worx goes to great lengths to ensure that our parts are packaged in a way to protect them from drops from standing height when packaged. We understand that shipping companies can sometimes be rough in handling of packages and we pack our products accordingly. If customers receive their purchased product(s) in a box that appears to have been through war, please take photos from several angles and call our office for instructions immediately. Items damaged due to shipper negligence will be replaced at the cost of the shipper. CT Race Worx will handle all dealings and negotiations with the shipping company for outbound shipping issues. All items returned will be subject to a 15% restocking and processing fee.